LSF0H Conduits: Eco-friendly Live-Savers
There is no trade-off between eco-friendliness and the safety of lives and property. With Univolt LSF0H conduits you get both.

LSF0H: Low Smoke, flame retardancy and zero halogen
The plastic materials used by Dietzel Univolt for the production of our HFT/LSF0H installation systems are absolutely free from toxic halogens and offer, therefore, the following decisive advantages over conventional systems:
no formation of corrosive and acidic gases
decisively reduced toxicity and no aggressive fumes
reduced smoke density
high impact resistance
high temperature resistance
These properties lead to higher safety in case of fire, especially for human lives and valuable assets and thus to the safeguarding of continuity of operations.

Ecofriendliness confirmed by the Austrian Ecolabel
The Austrian Ecolabel provides the public with information about the environmental impact of goods that arises from their production, usage and disposal and attracts the attention of users to alternative environment-friendly products. It is awarded by the Republic of Austria as represented by the Federal Minister of Sustainability and Tourism.

Not only the environmental effects of the use of a product or a service are recorded, but also the production process, quality and fitness for use ("lifecycle"). During the evaluation the following criteria are considered:
Consumption of raw materials and energy
Toxicity of ingredients
Emissions (e.g. exhaust gases, sewage, noise)
Disposal/recycling (waste, suitability for recycling)
Packaging
Distribution and transportation (as required)
Quality, safety, longevity, ease of repair.
Products are evaluated by qualified independent inspection authorities, the Ecolabel is awarded for four years and has to be renewed after this period of time.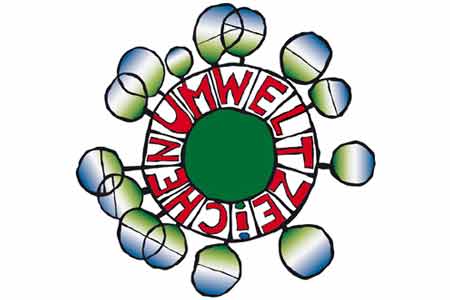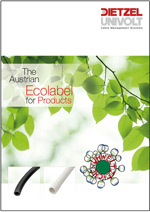 The conduits described in the ecolabel folder and listed here are also listed in the database for building products that can be used in Nordic Swan Ecolabelled buildings.