Sustainability and Environment
As a third generation family business we know that we have to take responsibility for following generations. A sustainable development is in all our best interest.
Austrian Ecolabel for Dietzel LSF0H/HFT products

The "Austrian Ecolabel" was created in 1990. This label provides the general public with information on the environmental impact of goods that arises from their production, usage and disposal. We at Dietzel Univolt are proud to be the first producer of electrical conduits to be awarded the Ecolabel for our LSF0H/HFT products.

The conduits listed in our ecolabel folder are also listed in the database for building products that can be used in NORDIC SWAN ECOLABELLED BUILDINGS.

More
about our eco-friendly LSF0H products and the Austrian Ecolabel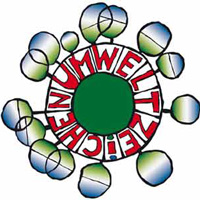 Our LSF0H/HFT products
are antimony free
fully comply with REACH regulations
do not contain any forbidden substances listed in RoHS
LSF0H conduits are chlorine free, halogen-free, flame retardant, temperature resistant and 100 % recyclable.

Investments in the environment

As a member of the United Nations Global Compact
we support a precautionary approach to environmental challenges
we encourage the development and diffusion of environmental friendly technologies
we undertake initiatives to promote greater environmental responsibility.
Our GC self-assessment and Communication on Progress (COP) can be found on the Global Compact website.


A company-wide program is run to reduce the consumption of energy and the use of water in order to preserve natural resources. Where applicable we use post-consumer waste, thus reducing the amount of plastic waste.